Jay McKenzie
CEO & Owner
With over 22 years in the Tourism industry Jay was previously based in New Zealand where she was a Director / Owner of an award winning and highly successful Travel Company. Her extensive travels along with detailed product planning over this time has provided her with the opportunity to experience some of the most amazing destinations the world has to offer.
Her background and experience, coupled with a strong business background, work ethic and passion for the tourism industry gave rise to an opportunity to take her skill sets and move to Australia. Here she joined Tyler in creating one of the most successful ground operators in Australia, Bob Wood Cruise Group. Jay has managed logistics for hundreds of thousands of Shore Excursion guests.
All of this culminates in the common goal that every traveller desires – to create moments that will create a lifetime of memories.
Kiri Braid
General Manager - Sales & Communications
Kiri's travel career began in the eighties on a double decker bus in the countryside of Europe cooking Chinese Food for passengers from Hong Kong. It wasn't long before she found herself on the Gold Coast where she followed her passion for food owning an organic café / catering company for nine years .
Originally from New Zealand she now has an Australian husband and four children who also share her love for food and travel. Kiri often finds herself travelling internationally and rendezvousing with family members and reflecting on times when she herself enjoyed the open road and the experiences it provided.
Kiri has extensive experience in both outbound and inbound tourism, with a definite love for authentic travel experiences that overflow into her work life. Kiri builds genuine relationships with our clients ,guests and suppliers and loves the opportunity to share the Australian experience and develop unique itineraries.
Carmen Stevenson
General Manager - Operations & Service Delivery
Carmen is a true Australian girl heralding from Northern New South Wales. Her love of travel began with a trip to Europe when she was nineteen.  From then on she caught the travel bug and knew a career in travel and tourism was the perfect way to enjoy the best of both worlds.
The early part of her career was spent working in retail travel agencies.  A slight change of direction saw her spend over a decade with one of Australia's leading airlines.  Being part of the growth and development of the airline sector reinvigorated her love for travel which had begun many years previously.
When the chance to join Bob Wood Cruise Group's sister company, Guides Australia arose Carmen took the opportunity with both hands and hasn't looked back.  She has now moved over to Bob Wood Cruise Group into the role of General Manager of operations. With a vast understanding of travel and tourism, as well as a passion for people, Carmen takes great pride in ensuring that each and every international traveller to Australia leaves with an everlasting positive experience.
Steven Wong
Operations Manager - Product
Steven is also originally from Malaysia and has been working in hospitality and tourism for as long as he can remember. His love and passion for travel began when he moved to Switzerland to study in hospitality where his placements took him to places like the Swiss Alps and Lake Geneva.
Steven successfully completed his Bachelor's in Business, Tourism and Hospitality and was able to pursue a career in Travel.  His career has led him to work all over the world to places like Kuala Lumpur, Rome, Sydney and Adelaide. Now, he is settled on sunny Gold Coast working for GTS in operations mainly focusing on FIT and Group bookings.
Steven has several years' experience in product and operations and can speak over 4 languages.
Melanie Bray
Operations Assistant
Melanie is from Sydney, Australia and she first experienced group touring at the age of 11 when she crossed the ditch to New Zealand for a softball competition. In high school she studied tourism and when she was nineteen she set off on a working holiday to London where she spent two years away exploring some destinations in Europe. Upon her return to Australia Melanie commenced working for an inbound tour operator in the accounts department where she soon took on the opportunity to move into an Operations role. After enjoying the excitement of an Operations role, Melanie moved into another Operations role with a competitor to expand her skills and later moved into Product role where she worked on producing South Pacific & Asia region group tour packages.
Melanie has over 10 years' experience working in the tourism industry and she likes helping the guides out when she can.
In September 2017 Melanie moved from Sydney to the Gold Coast to live close to her sister and her family. Melanie's group touring experience includes Australia, New Zealand, Asia, Europe & Africa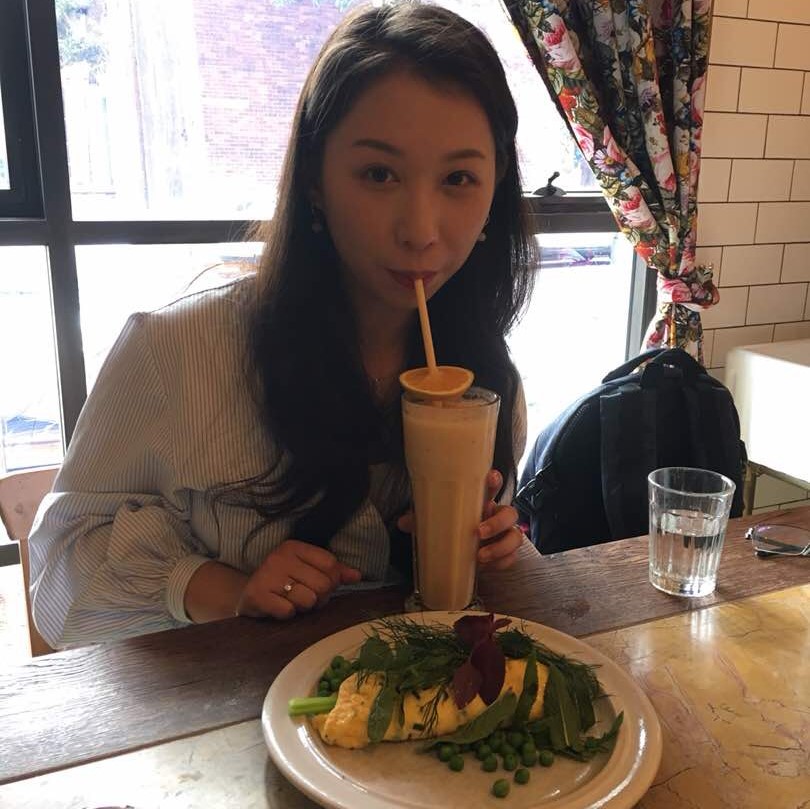 Belle Sio
Operations Assistant
Belle is originally from Malaysia and has been living in Gold Coast, Australia for 6 years now. Belle fell in love with the Gold Coast whilst she was completing her Bachelor of Degree in Hotel Management.
After graduating, Belle worked at The Star Gold Coast as a F&B attendant and then was promoted to Head Host due to her multi-lingual skills and her multi-cultural backgrounds. Belle can speak Mandarin, Cantonese, English , Bahasa Malay and another 2 Chinese Dialect (TeowChew and Hokkien). Belle also has a background in recruitment and operations for groups and FIT bookings.
Belle enjoys travelling in her spare time and planning her own self-drive itineraries from small weekend getaways to 4-week itineraries. She will spend hours and hours on research and will try to fit in everyone's travel preferences if she has family or friends tagging along.
Jasmine Harvy
Safety & Operations Assistant
Jasmine is a born and bred Gold Coast local, with a strong interest in culinary delights and destinations.
After graduating high school, and a diploma in tourism. Jasmine worked her way up through the ranks of Gold Coast public bus company, managing to achieve the role of the personal assistant to the General manager. Throughout this path, Jasmine has managed to build a strong skill set in the areas of administration and organisation.
Jasmine enjoys discovering hidden gems and exploring new places and cultures. She has travelled to many places which include the Mediterranean, Singapore, Hong Kong, Japan, Fiji, Thailand and Vanuatu.
Jasmine is a young and passionate team member. She is always finding ways to ensure each client has a unique and authentic experience in Australia.